Strategy Development
We start with an in-depth interview to learn as much as we can about your customers, your products or services and your company. We help you develop your Key Priorities, which become the touchstones for everything that follows.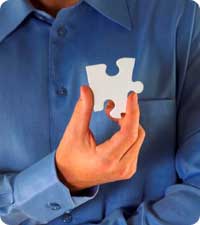 We ask lots of questions. We talk to your staff and your customers (with your permission). We ask them to discuss your strengths and challenges, to help you identify Key Priorities. Then we design a Communications Plan to help achieve those Key Priorities.
A Goals Achievement Strategy
What do you want to achieve?
(based on your Key Priorities)
Can you use resources you already have?
What other resources should you consider?
What results can you realistically expect?
How can you measure results?
Key Message Development
What messages will move your customers?
(Based on our exclusive Key Message Creator process)
How can you maximize the value of your Key Messages?
Other Services