Whether you need a full-day or half-day workshop or just a 20-minute talk, we'll be happy to meet your needs. Simply choose from these vital topics, then contact us.
One-on-One Presentation Training
See yourself the way others see you, rather than the way you think they see you. Get specific, practical suggestions for letting the real you add power to presentations. This is not a "method"; it's an opportunity to get in touch with the passion within you and to share it with others.
Suitable for anyone who communicates with individuals or groups.
Identify:
What your customer wants to hear from you
How to develop appropriate messages
How to present those messages effectively
Polish Your Pitch
©

Workshop
Shows how to develop self-confidence through public speaking
Has helped more than 100 business people to overcome their fear of presenting
How it works:


Your team members do short presentations
They receive constructive, but honest feedback
They repeat their presentations to apply what they've learned
They grow in a supportive, encouraging, but very honest environment
Help your team members get the help they need to present with power on the phone, in clients' offices and in social settings.
Multi-session programs available
Enroll your team members in a Polish Your Pitch workshop to help them develop the skills they need to tell their stories with confidence.
Communicate With Power!
©

Workshop
Communicate With Power! Provides all the tools you need to develop cold call scripts, prepare ads or simply introduce yourself and your business.
Teaches you how to use crisp, clear, concise Key Messages to state exactly what you want to say and how to aim those Key Messages directly at your customers' specific needs.

Puts your Key Messages to work in realistic sales call situations

Helps you create a strong Power Message© to describes your products or services in strong, customer-focused phrases.
Communicate With Power! helps you to:
Open conversations
Introduce yourself and your company in social settings

Create an answering machine sales pitch

Make the most of formal presentation opportunities

Work a room effectively
Communicate With Power! is your opportunity to clear the clutter and reach your customers quickly and effectively. Enroll in a Communicate With Power! workshop to see how easy it can be to tell the world about your business!

Make Media Headlines!
©

Workshop
Provides insights and tools to help you reach the media
Shows the power of the press

Helps you use that power to promote yourself and your business

Teaches how to:


Decide if you have a story

Choose which media to target

Pitch your angle effectively

Write and format a news release

Approach the media

Handle yourself in a media interview
See how easy and valuable it can be to let the media promote your business!
Network for Success!
©

Workshop

Network for Success! introduces the tremendous power of networking and provides the skills you need to attend networking events with confidence.

Y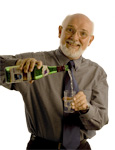 ou'll learn:
What networking is

Why it provides value

How to use your current network to build business

How to develop a 30-Second Infomercial

How to work a room

Where to stand for maximum impact

Where to sit for maximum value
Enroll in a Network For Success! workshop to see how easily you can align yourself with other successful business people.

Write The Way You Talk!
©

Workshop

Write the Way You Talk! provides practical tools and tips to help you write powerful copy for business letters, web sites, flyers, brochures, newsletters and all your business writing tasks.

Explains
How to deal with the hardest part of writing

How to turn ordinary copy into crisp, clear phrases

How to make your ideas flow logically, in your natural speaking voice

The importance of relaxation and focus

Where the best writing comes from

The importance of research

The power of editing.
Learn how to organize your thoughts on paper and present them clearly, confidently and powerfully. Discover the writer within!

Key Note Presentations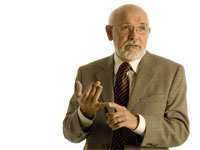 Thomas Moss will write and deliver a key note message for your group. Simply provide an outline of your requirements and he will prepare a presentation to meet your needs.
Thomas Moss moves audiences as he reaches out to connect, to inform, entertain and make people stop and think about what's really important.